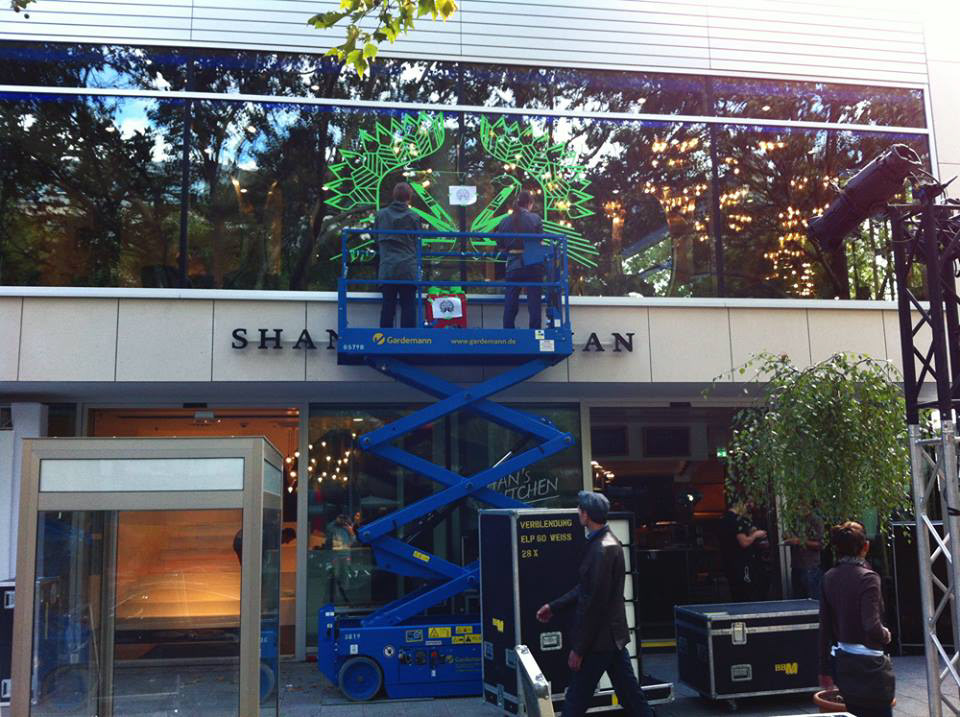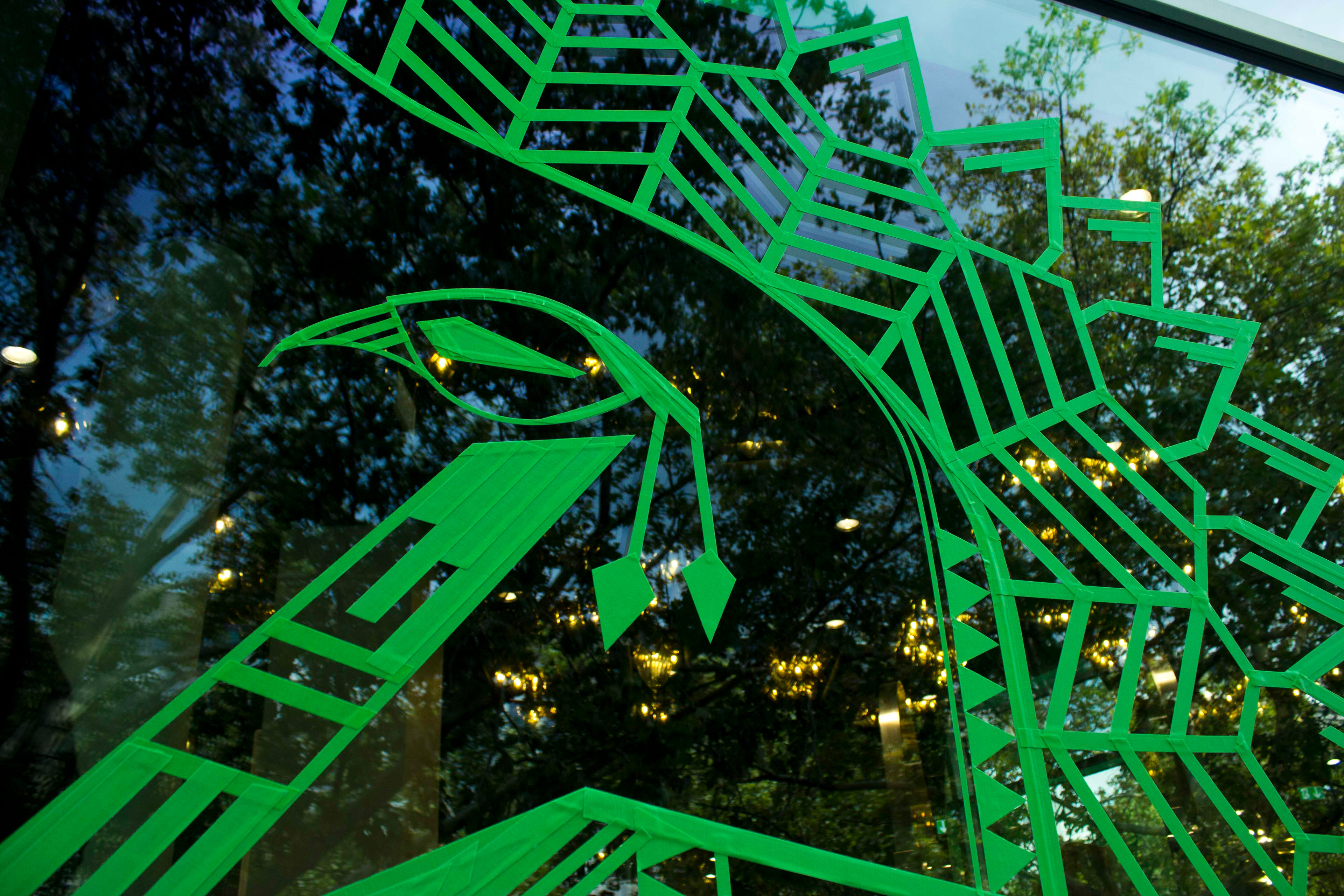 With our next client, we both share one majorthing in common - we're both pretty skilled with pair of scissors. Berlin'sbest coiffeur Shan Rahimkhan hosted an exclusive event at his salon forGermany's high society, and got us to do a series of work surrounding thiscutting edge occasion.
In the autumn of 2013, his flagship doorsparted ways to number of Germany's biggest celebrities. To name a few, theGerman national football team manager Jogi Löw, alongside world and olympicchampion swimmer Britta Steffen, together with actress Mariella Ahrens, gracedthis high profile event.
It was our job to tape his famous brand logoright on the big front windows of his flagship store in the heart of Berlin.Additionally, we made various other tape art designs all over his mirroredsalon, turning his entire store into a neon-colored piece of tapeart.
Wepredominantly used greens and pinks to create a party atmosphere for his TrueBerlin No.1 gala.
​​​​​​​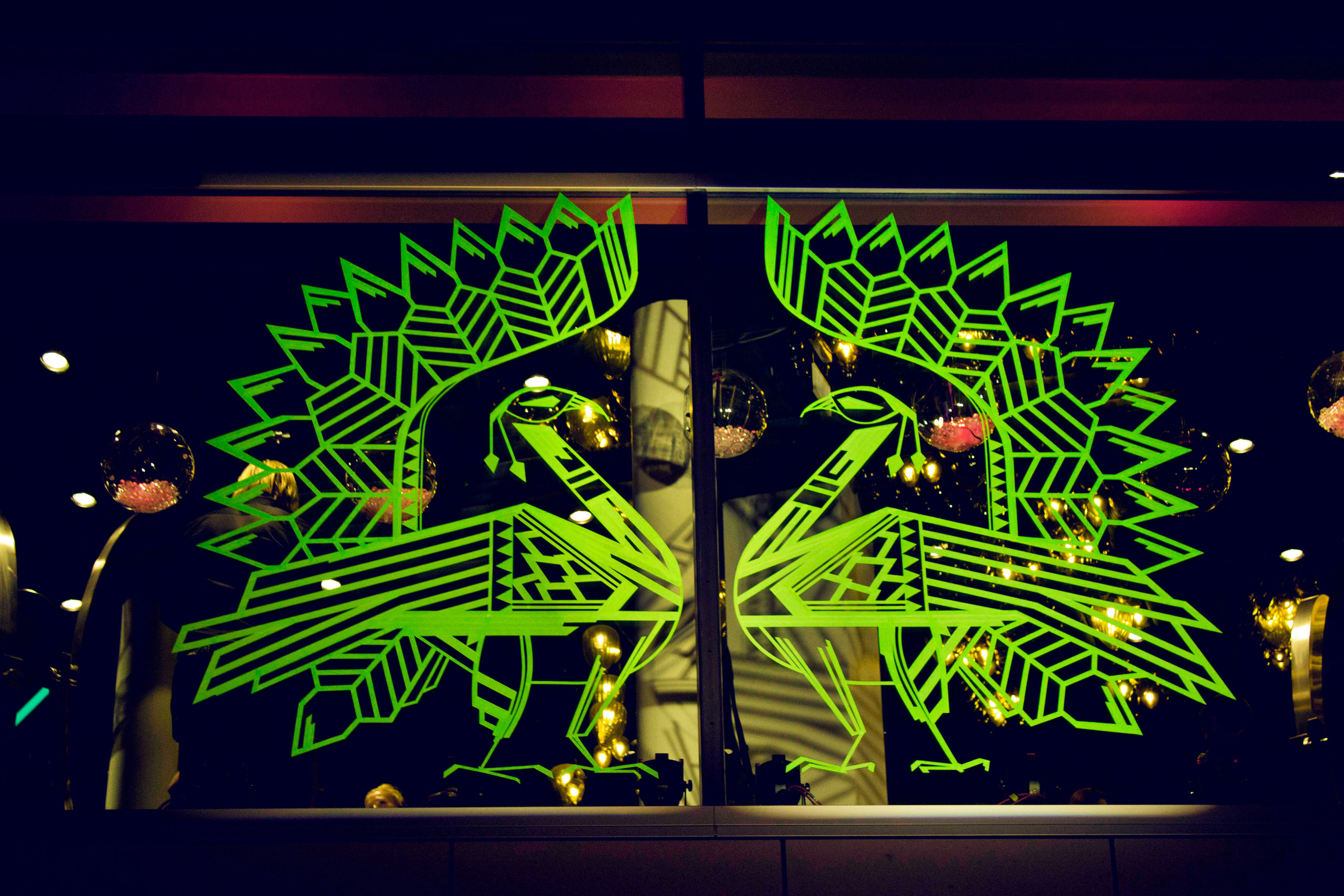 Im Herbst 2013 fand in Berlin ein sehr exklusives Event auf dem Ku'damm statt. Einer der besten Hairstylisten der Welt Shan Rahimkhan veranstaltete eine Gala in seinem Salon im Zentrum von Berlin. Zu Gast waren unter anderem Bundestrainer Jogi Löw, Weltmeisterin & Olympiasiegerin Britta Steffen sowie Schauspielerin Mariella Ahrens.

Für dieses außergewöhnliche Ereignis kreierten wir ein Tape Art Logo direkt auf der Fensterfront seines Vorzeigeladens. Hierfür benötigten wir eine Hebebühne, da sich das Panoramafenster im ersten Stock des modernen Gebäudes befindet.

Darüber hinaus haben wir ein Tapeart Location Design für den rundum verspiegelten Salon entworfen und mit Klebeband in den Farben neon-grün und neon-pink umgesetzt. Dadurch entstand im gesamten Salon eine Party-Atmosphäre.