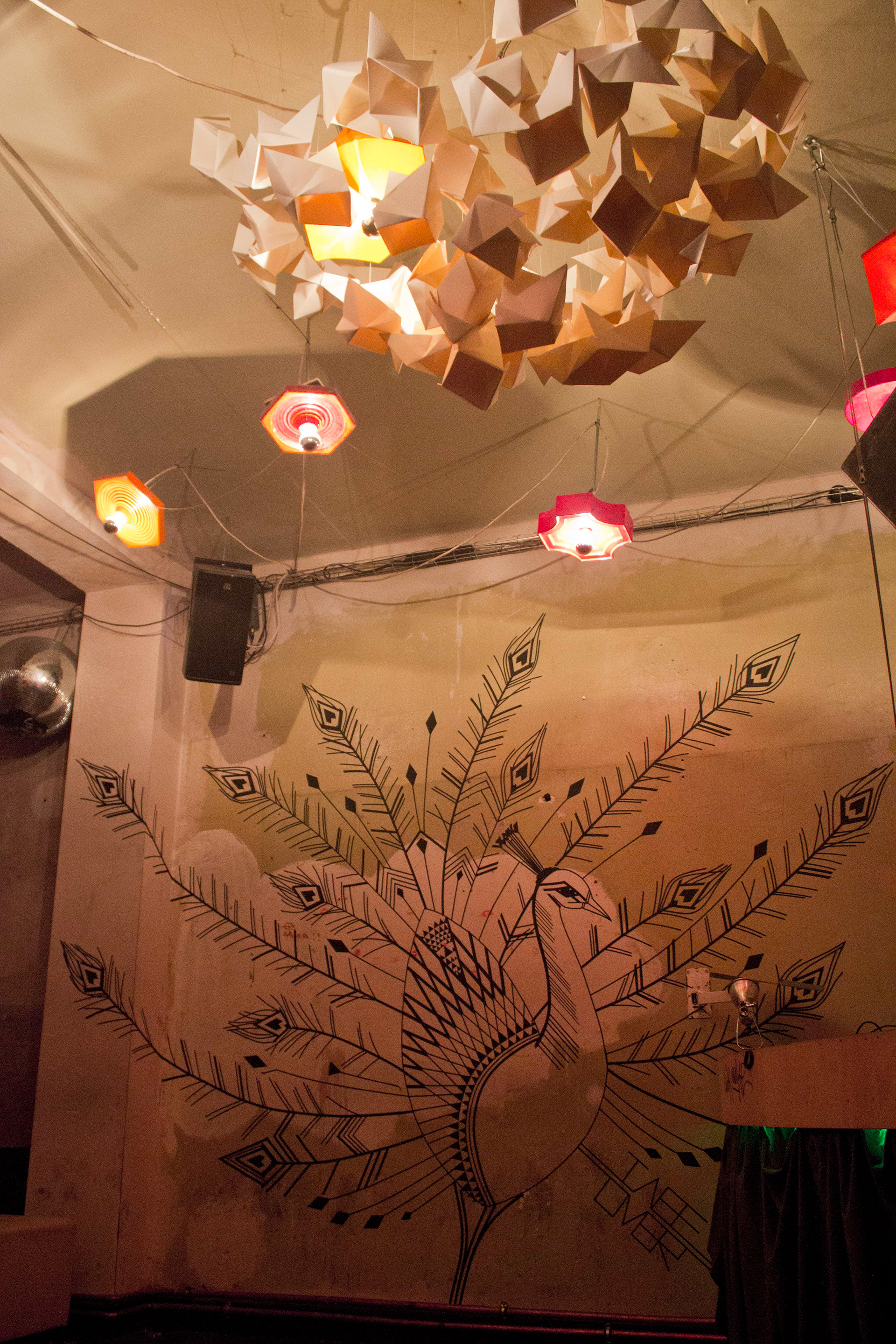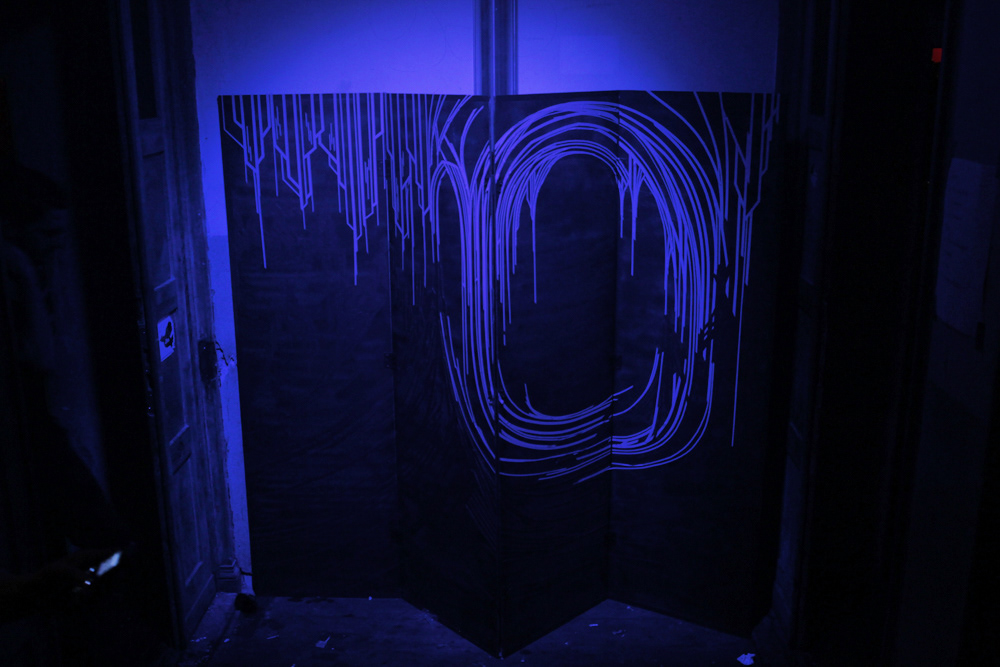 Spreading our artistic flare even furtherthroughout Berlin, in 2012 and 2013 we were resident artists at"Chalet" - an infamous club for electronic music. We wanted to createa collection of tapeart in tune to the free spirited nature of the club, so wefocused mainly on paradise birds and raw naturalistic forms such as bamboo shoots.Each tape art mural was designed for a different floor to accentuate the club'sspecial vibe.
At the end ofour artist residency, we made a tape art exhibition showcasing the various tapeart styles. It was a very inspiring time and some of the work is still standingto this day.
Sowohl in 2012 als auch in 2013 waren wir jeweils über einen längeren Zeitraum hinweg als Tape Art Künstler im Musikclub "Chalet" engagiert. Das Chalet war zu dieser Zeit gerade erst von Danny Faber und Sese Baier - zwei ehemaligen Bar 25 Mitgliedern - eröffnet worden...und avancierte zum subkulturellen Schmelztiegel für die elektronische Musikszene.

Wir bekamen die einzigartige Möglichkeit mit unserer Tapeart das Erscheinungsbild dieses Clubs mitzugestalten. Hiebei kreierten wir verschiedene Tape-Artworks, die jeweils an den Floor angepasst waren bzw. ihm eine spezielle Atmosphäre einhauchten.

Es war ein sehr spannendes und interessantes Projekt, da wir einerseits die Zeit und andererseits auch den Freiraum hatten, uns mit unserer Kunst aus Klebeband voll zu entfalten. Dadurch ist es uns gelungen, dem Club einen besonderen Look & Feel zu geben.

Zum Abschluss unserer Artist Residency veranstalteten wir die Tape Art Ausstellung "tape it or leave it", um sowohl unsere verschiedenen Tape Art Kunstwerke als auch unsere unterschiedlichen Tape Art Stile zu präsentieren.