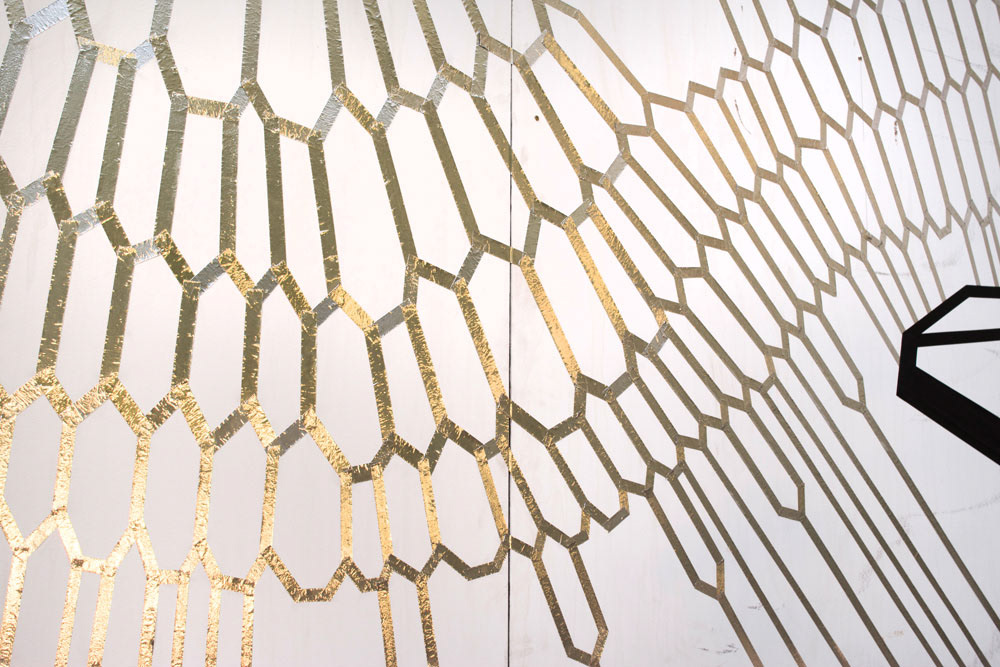 We're big outsiders in the art world, as well as the real world and love nothing more than doing our thing surrounded in sublime nature. At Artlake Festival in Berlin, we created a tape art mural which was inspired by the beautiful location, and all the magic it provided.
Given the location, it only seemed right tocreate an abstract artwork based on a natural structure. Thus we combined adelicate, yet intricate cell like pattern, with bold audacious rocks eitherside, creating a contrast between two naturalistic forms.
As a medium we chose reflecting aluminum, as well as black duct tape, as these colors proudly play off one another. Finally, the addition of the warping colored LED lights reflected off the aluminum tape and gave life to a new living creature in the forest. A tape art installation, that was truly awakened by the night which stimulated the viewer´s imagination.
Spontaneously, we also created a music video using the mural as a background. We did some freestyle dancing with Teresa, the lead singer from "She Knows" - an up and coming band from Berlin.