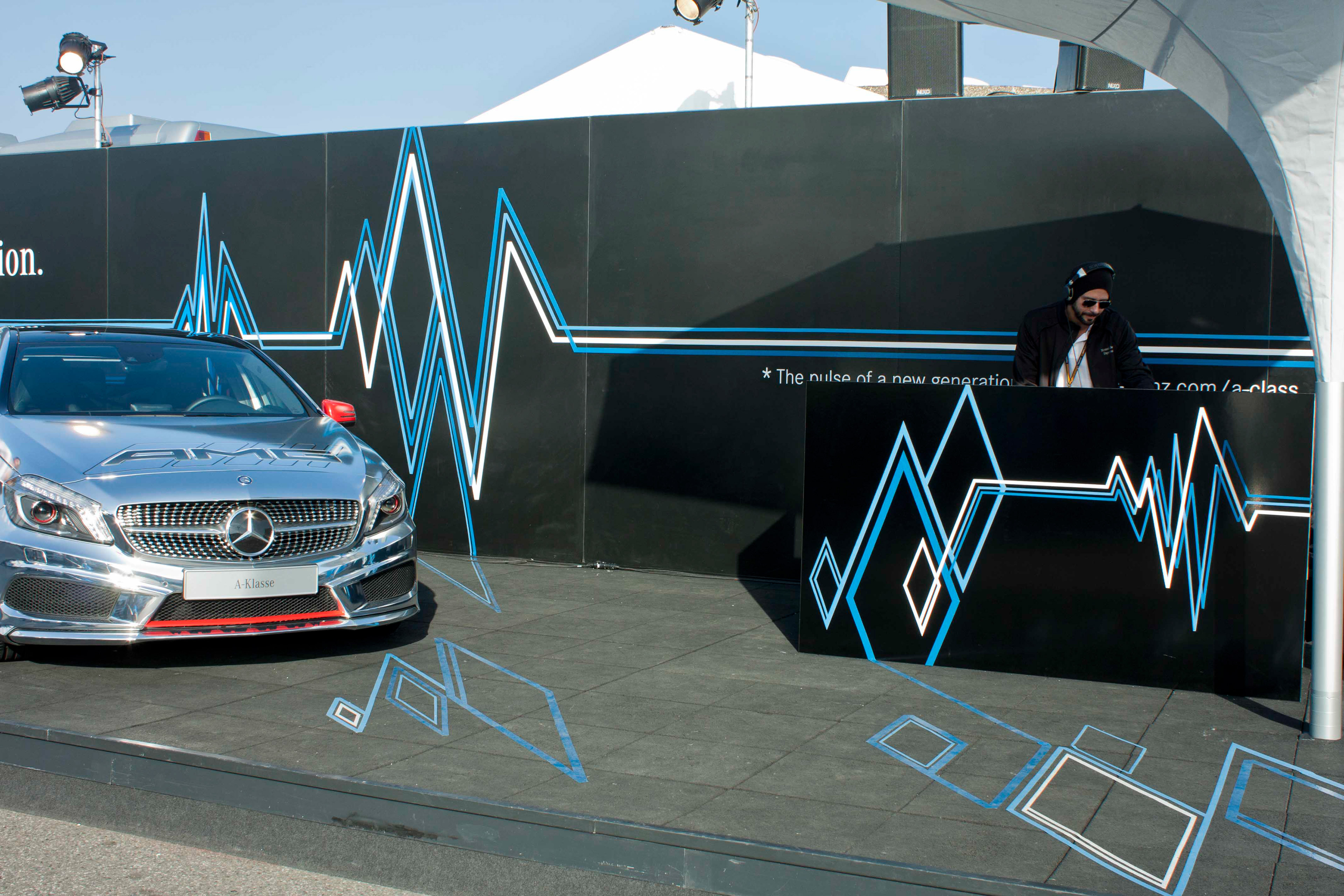 We found ourselves back in the driving seat,creating new brand experiences once again, for Mercedes Benz. At the final ofDTM's car racing season back in 2012, we created a tapeart concept that visualizedtheir campaign slogan - "The pulse of a new generation", which promoted the newA-Class.
We headed to the Hockenheimring, and createdsome electrifying, heart racing tape art visuals at two different promotion stands,using blue and white tape creating a fresh, unseen brand experience.
At one stand we made a really big tape artdesign, right in front of the Mercedes Benz terrace and a final piece of workat the paddock.
Für das DTM Finale in 2012 wurden wir von Mercedes Benz nach Hockenheim eingeladen, um dort mit unserer Tape Art die neue A-Klasse in Szene zu setzen. Hierfür kreierten wir an zwei verschiedenen Spots ein Design aus Klebeband - eines davon direkt vor der Mercedes Tribüne und das andere mitten im Fahrerlager.

Unser Tape Art Konzept basierte auf dynamischen und abstrakten Formen aus blauem und weissem Klebeband. Beide Klebeband-Kreationen waren großflächig angelegt und somit sehr publikumswirksam.