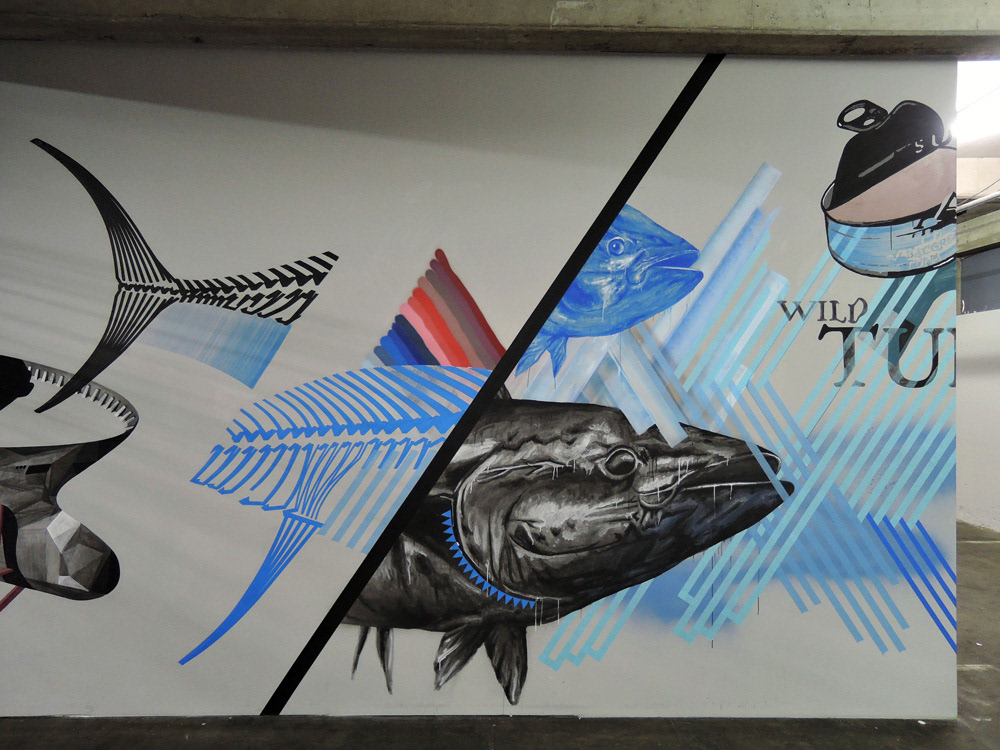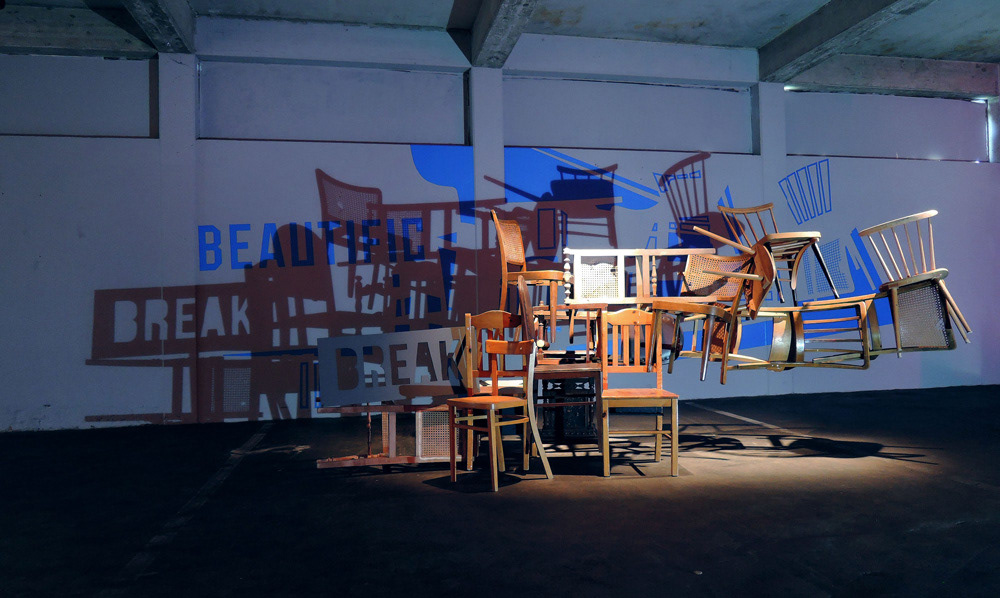 BEAUTIFIC BREAK is a tape art installation, which we staged in a 200sqm hall in Graz/Austria for the Designmonat Graz. Our goal was to create something beautiful...with a message. So we focused on a very acute problem - overfishing of the seas.

This installation is composed of 3 parts showing 3 different styles.

* The main part is a installation, which forms an abstract wave across the room. On the wall where the wave is breaking you can see a trawler hunting a tuna. Finally, the tuna ends in a can. This piece of art is a combination of tape art, graffiti and painting.

* Another part is a installation made of chairs, which symbolize jetsam and stranded goods. We made this installation interactive by putting a spotlight in front of it. We taped some of the shadows with blue tape to create an interesting pattern on the wall behind. People could move the spotlight, which made the shadow move...

* The last part was is made of reflecting aluminium tape. It shows the structure of plankton...when viewed under a microscope. We used LED lights with different colors to illuminate this artwork.



A special thank you to Eberhard Schrempf, who made this happen and to FALK LAND for this awesome artistic collaboration!