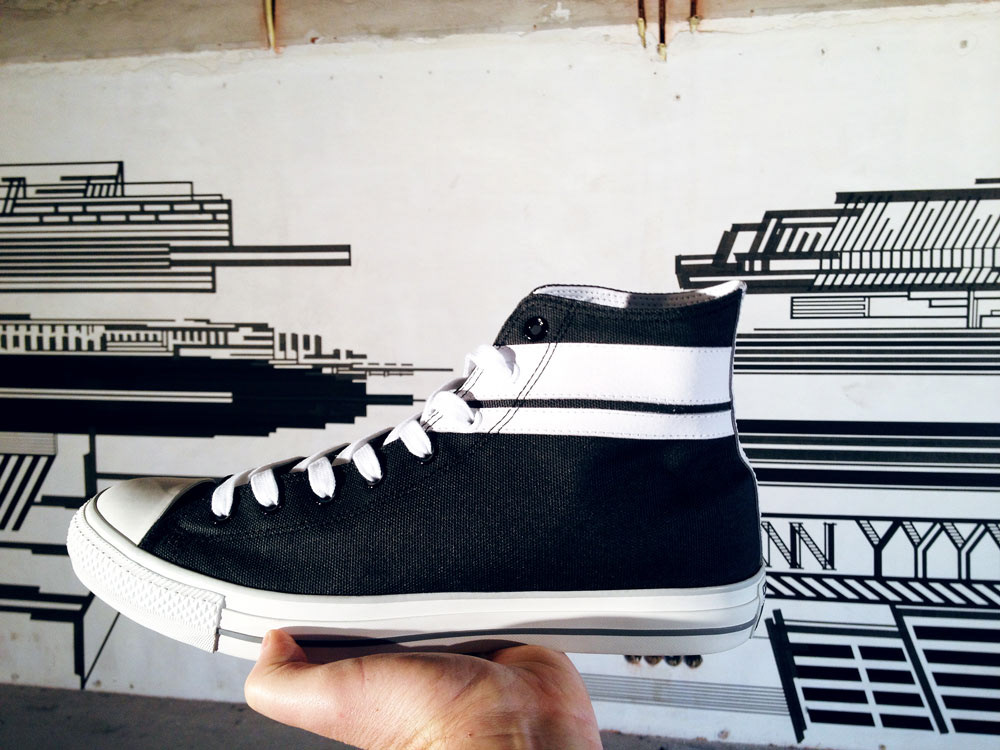 We're forever looking for opportunities tobroaden our tape art horizons, and in early 2015 we found ourselves taping one.Sneaker giant Converse approached us to build and replicate the New Yorkskyline, away from our home city of Berlin, right in the heart of Amsterdam.
Converse were to launch a new line of menssneakers called "League" and as the launch was promoted at Foot Locker, thedesign needed to be related to New York and clearly represent the new line ofsneakers in some way.
Because it'sa lo-fi sneaker without overly radical designs, we also decided to stick tojust one color, capturing the essence of the sneaker. Using only black tape, werecreated the New York skyline horizontally to match the simple yet boldaesthetic of the new release.
​​​​​​​