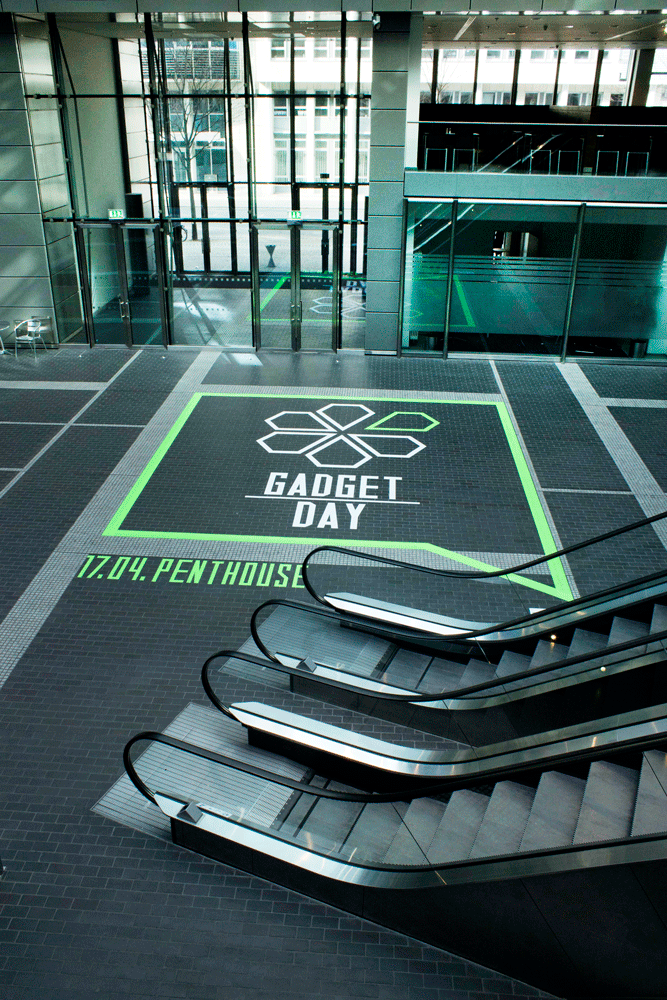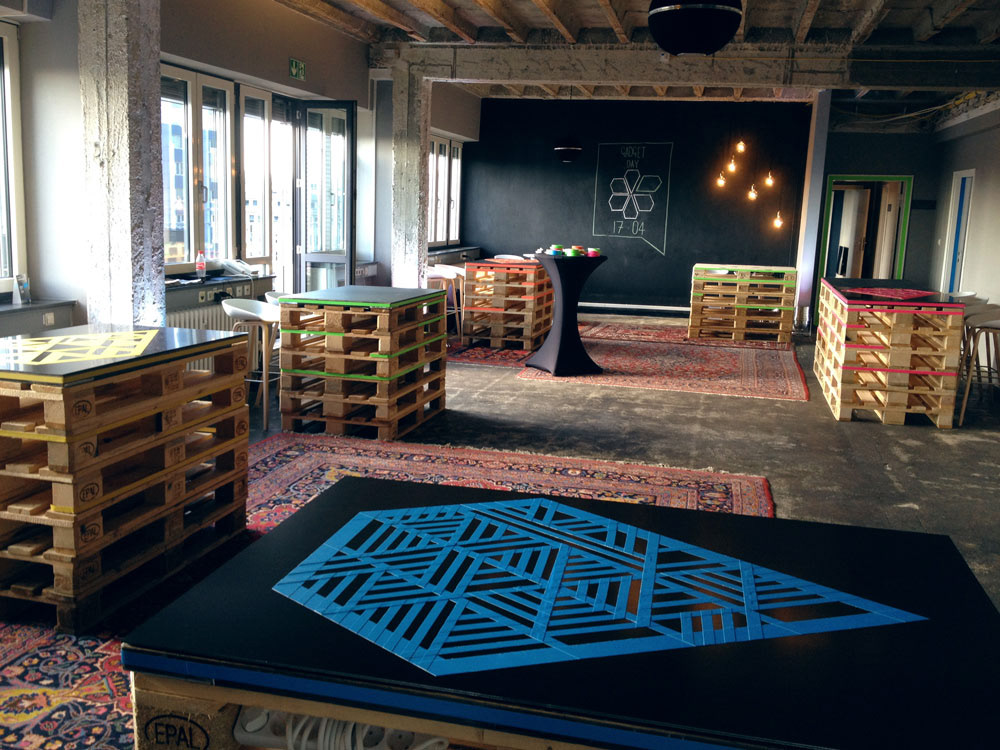 Sometimes brands need even more than a revamped logo, or wall of inspiration in their conference rooms. This the beauty of tapeart, it can be scaled up or down completely dependent on the client's needs. It was certainly the case when publishing giant Axel Springer approached us in the Spring of 2015, for their internal event called - "Gadget Day".
This special event was a completely new concept, combining fun and vital info for Axel Springer employees, in Berlin. For the event, they were looking for an unmissable integrated communication design.
Firstly, we designed a logo for the event and chose a flashy neon color to grab attention. While Axel Springer were using ourlogo to create their website, we cooked up the offline campaign.
Firstly, we created an outstanding tapeart teaser ad, right on the entry floor of the Axel Springer building. Thus, anyemployee who walked in or came down the escalator, had no choice but toacknowledge it.
If, by chance, people walked into the building with their eyes closed, we made a second tape art branding on the outside doors and inside mirror of the elevator, keeping a tight line within our visual communication.
Finally, we created a tape art design at avery special penthouse location, where Gadget Day actually took place. Here, wemade a colorful exhibition design for all the gadgets that were presented.