Tape art is a really unique way of advertising, and the beauty of tape art, is the entire world and everything init can be used as a billboard. When Berlin Music Week came around in 2013, we made special tape art branding all over the city promoting the week long event.
Berlin Music Week requested vibrant bright cubic forms in pink and blue tape, so we created a street art concept giving them exactly that. Throughout the course of a week we created geometric tapeart on the streets of Berlin, constantly keeping in line with the client's corporate design.
Taping on the streets as well as the event'shot spots, we generated a lot of attention and awareness without the need forbig media budget or massive payouts on advertising space. We personally think it looks better than usual methods of advertising, but then again, we are biased.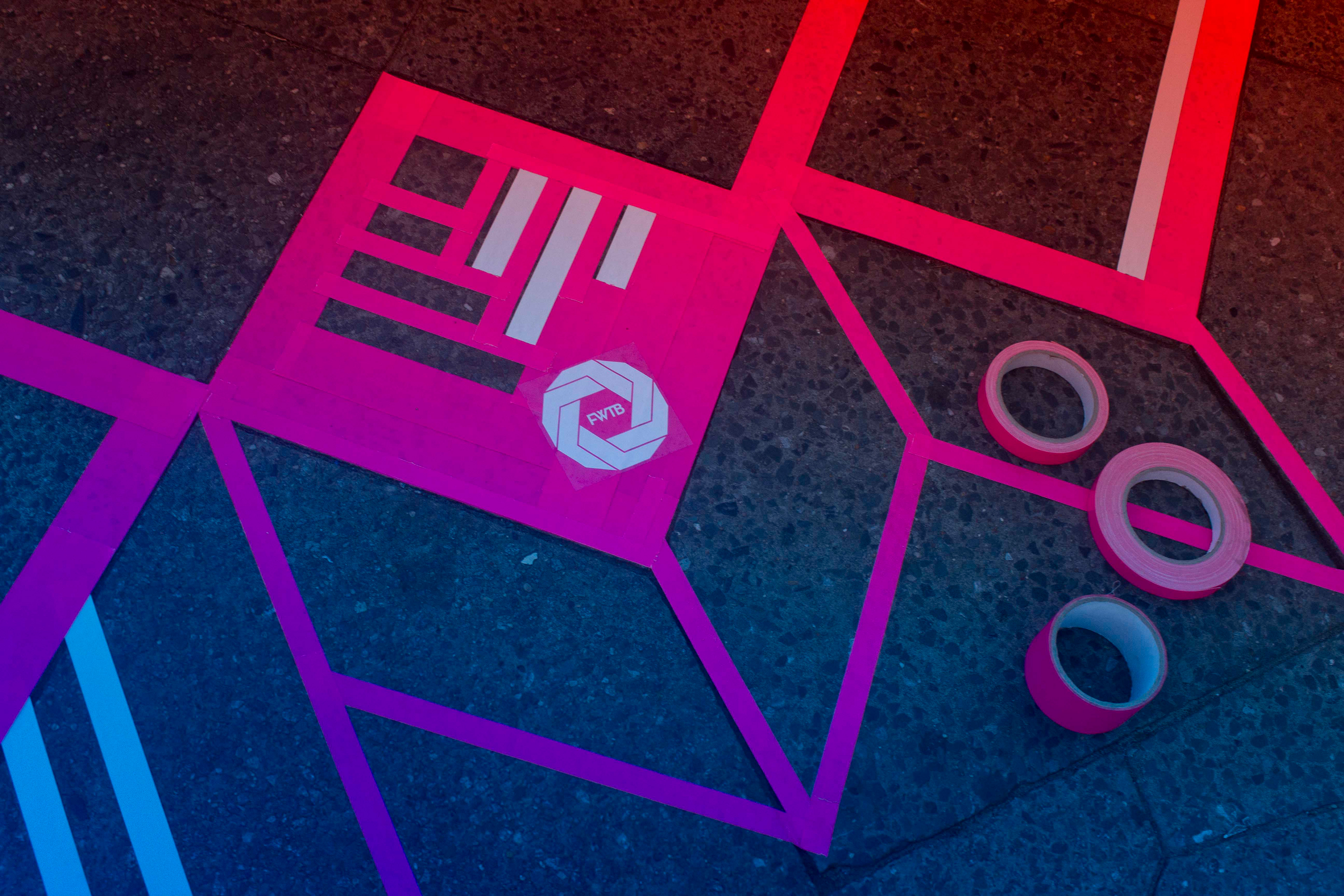 Während der BERLIN MUSIC WEEK 2013 entwarfen wir ein spezielles Tape Art Branding, um in den Strassen Berlins auf diese Veranstaltung aufmerksam zu machen.

Die Vorgaben der Agentur lautete kubistische Formen in den Corporate Colors pink und blau zu kreieren. Das Medium Tape ist für geometrische Formen wie geschaffen. Sprich wir konnten unserer Kreativität freien Lauf lassen...und gestalteten mit Klebeband verschiedenste zwei- und dreidimensionalen Quadrate, Rechtecke, Würfel und Quader.

Wir platzierten unser Tapeart-Branding überall in den Strassen vor Berlin...vor allem an Hot Spots und vor den teilnehmenden Veranstaltungsorten. Damit wurde auf visuellem Wege eine Menge Aufmerksamkeit generiert und auch die Bekanntheit gesteigert.