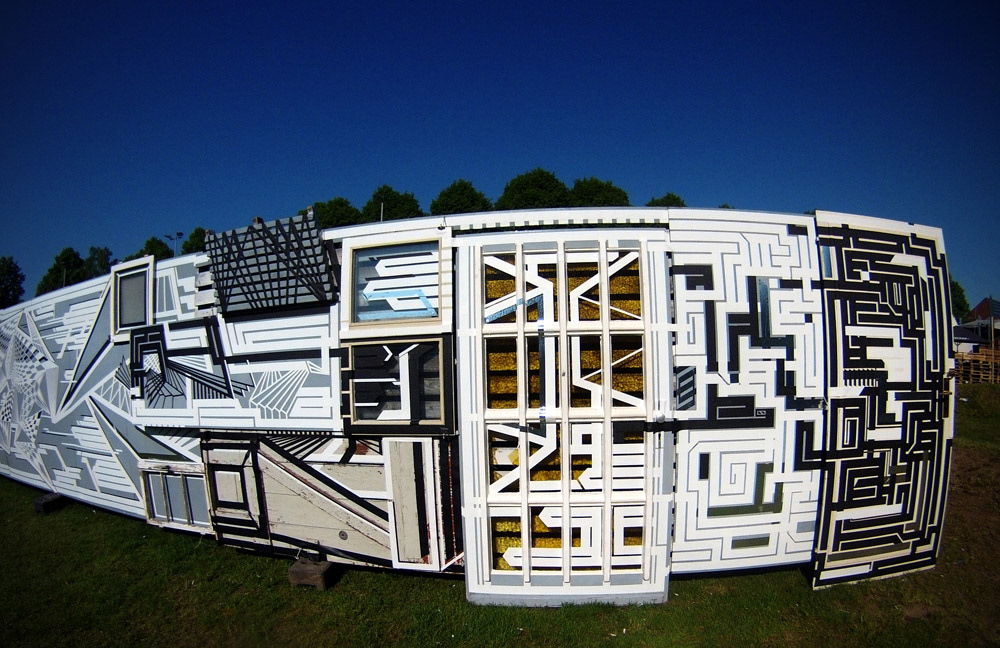 This is a 10m tape art installation called DIMENSIONS created by MR GALLE and DINO MAAT...two member of the TAPE OVER CREW.

The canvas is a wooden wall with grey paint combined with old windows and doors at the right hand side of it.

It is a perspective piece of tapeart which joins two styles together...and opens dimensions.