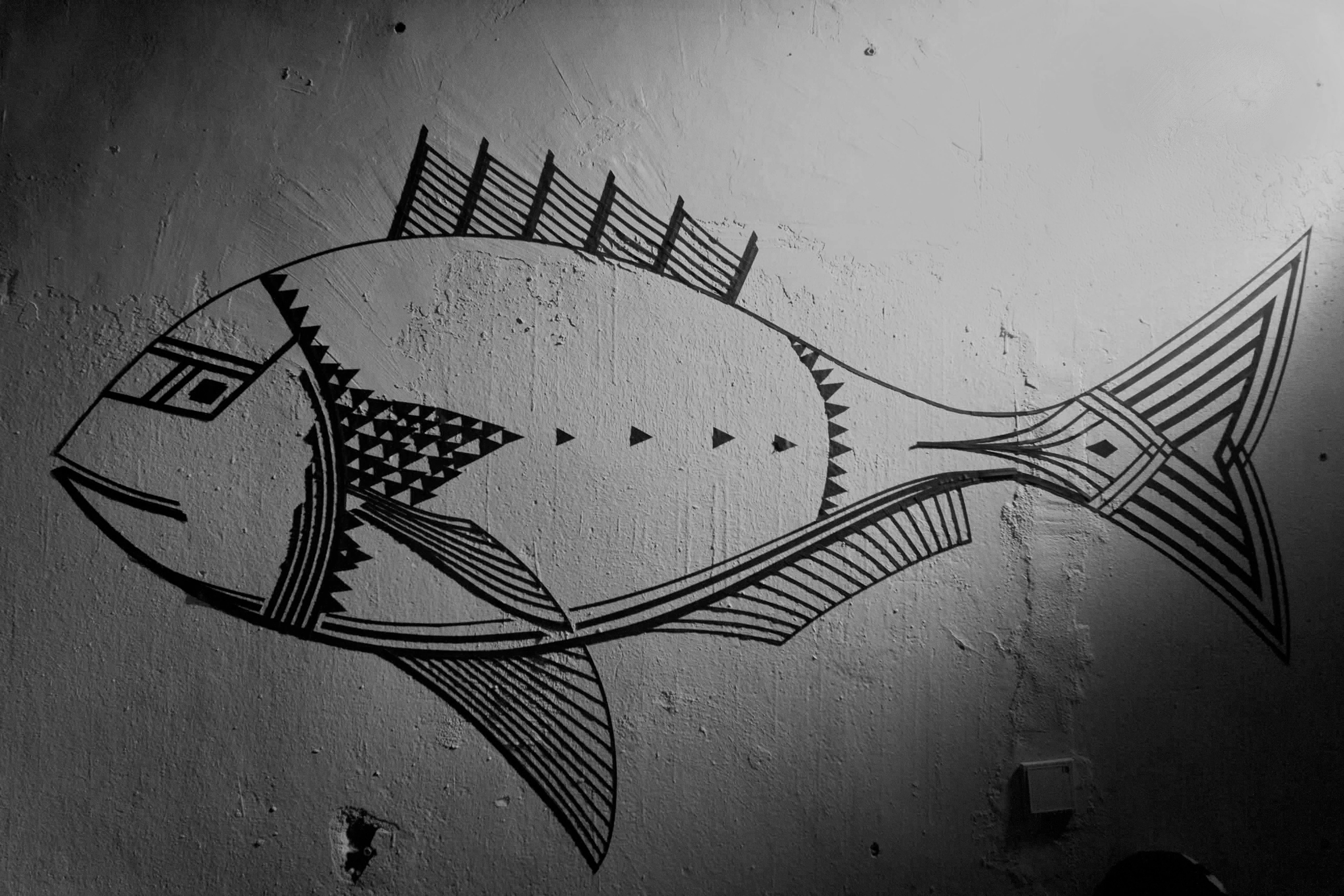 Berlin is our creative playground and aseveryone knows, Berlin comes with an abundance of nightlife. Since 2013, we'vebeen resident artists at one of Berlin's most original, underground clubs:"Rummels Bucht".
Here, we've created a number of tape artmurals on the walls of this classic Berlin style club for electronic music.This subcultural melting pot is one of our creative playgrounds where we canlet our creativity run wild.
The club is located at a small bay on theriver Spree, so keeping in theme, we were inspired to create some maritimestyle tape art. We used mainly black tape as a medium to create a subliminalstreet atmosphere with an artistic look and feel.
Seit 2013 sind wir Resident Artists in einem der letzten Clubs, die typischen Berlin-Charakter haben - nämlich die "Rummels Bucht". Während dieser Zeit haben wir in diesem Underground Musik Club verschiedene Wandbilder aus Klebeband erschaffen. Dieser subkulturelle Schmelztiegel ist unsere Spielwiese...dort können wir unser Kreativität ungehindert freien Lauf lassen. 

Aufgrund der Lage des Clubs direkt am Wasser einer kleinen Bucht der Spree, wurden wir vor allem zu maritimen Klebeband-Kunstwerken inspiriert.

Für unsere Tape Art Wandgemälde haben wir vor allem schwarzen Tape verwenden, um den Räumen einen Street Art Look zu geben und zugleich eine künstlerische Atmosphäre zu erzeugen. Tapeart ist ein mittlerweile ein fester Bestandteil des Gestaltungskonzepts.