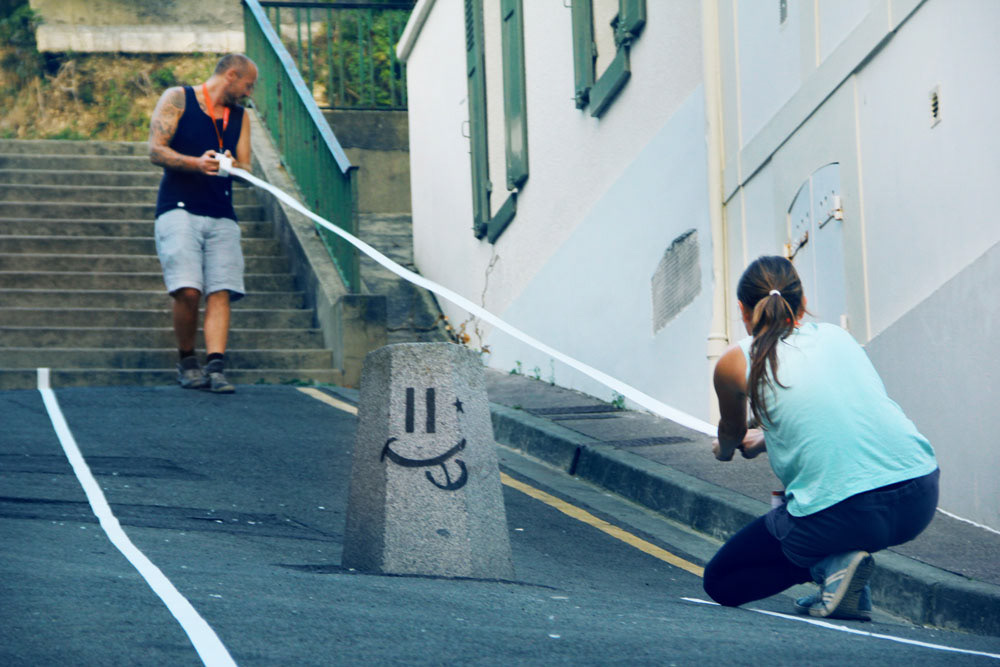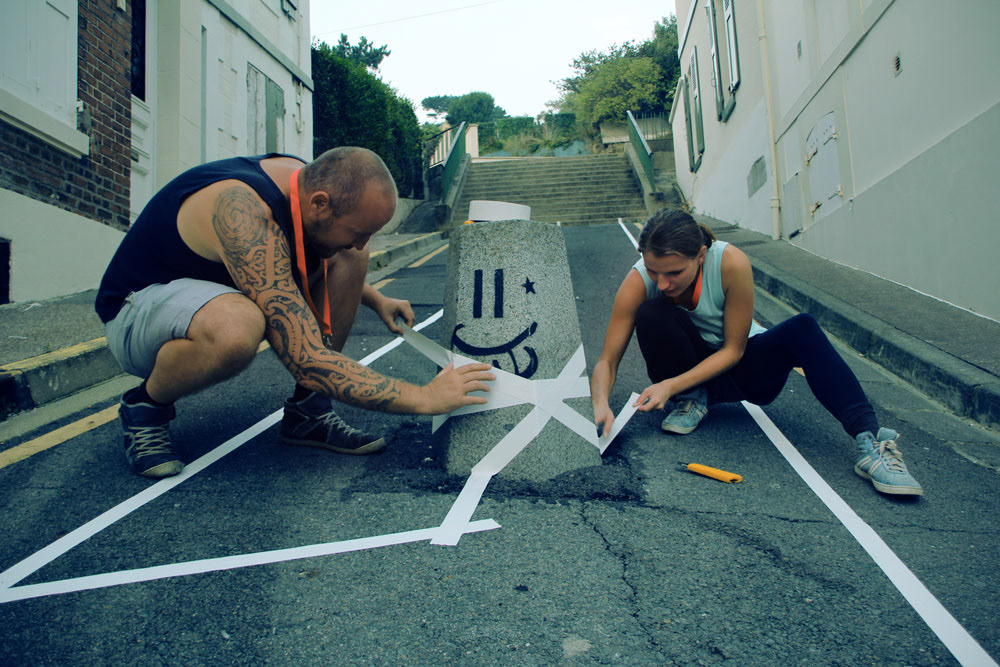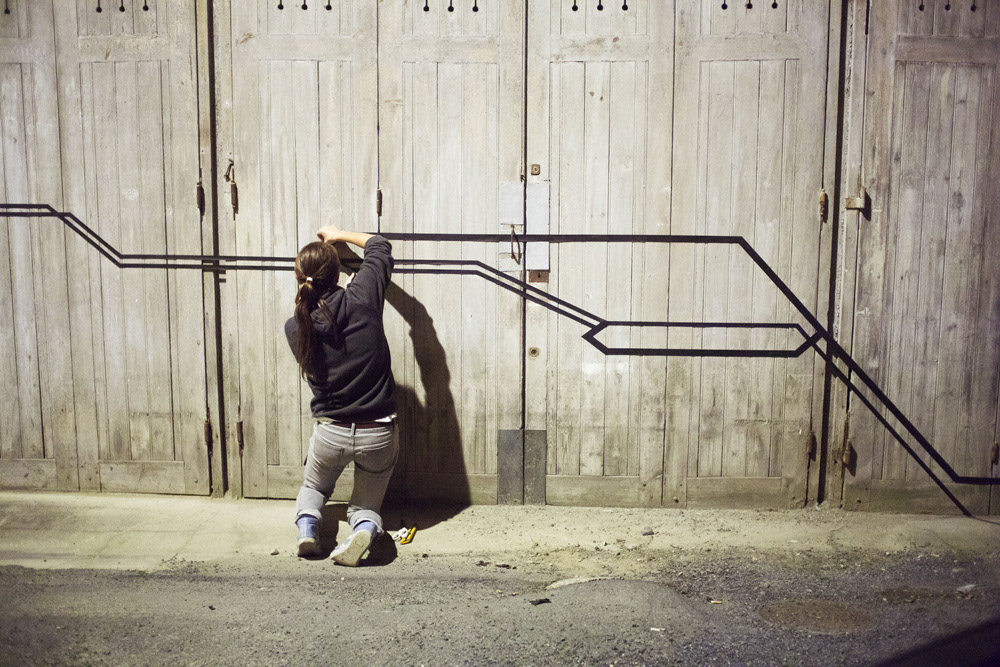 Music always plays a big part in our tapingprocess in one way or another, but this time, we let the tape art become a partof the music. At the Off Courts Festival 2014 in Trouville, France, we createda music video composed entirely of tape art stop motion. Our focus was to createdifferent pieces of tape art, which fit to the song and helped tell thenarrative of the story.
Working backwards, in the middle of the nightwe created a huge tape art, then cut off tiny sections bit by bit, taking stillframe shots in-between each cut. When the pictures were stitched together andplayed forwards in time to the music, it gave the effect of a mass piece ofwork growing as the music progressed.
It was a bit of a confusing process to get ourheads around, but we believe the result was truly remarkable. So sit back, turnyour speakers up and enjoy two huge pieces of art working alongside oneanother.
"One time toomany" is the first single from Martin Mey's new album, "taking off".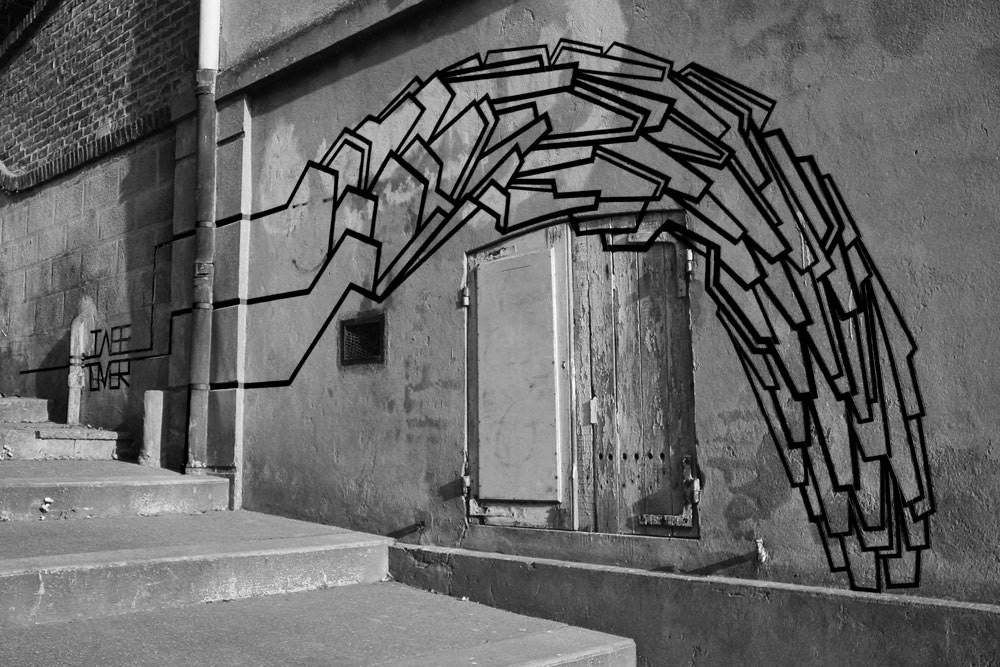 Dieses Musikvideo ist eine künstlerische Kooperation mit Martin Mey - einem französischen Sänger & Musiker.
Das Video entstand im Rahmen des Off Courts Film Festivals 2014 in Trouville / Frankreich.

Dieser Clip ist eine Kombination aus Stop-Motion, Tape Art und Musik. Unsere Aufgabe war es verschiedene Tape Art Kunstwerke zu kreieren und somit die Geschichte des Songs zu visualisieren.
ONE TIME TOO MANY ist die erste Single des neu erschienen Albums TAKING OFF.

Mit unserer Kunst aus Klebeband waren wir 4 Tage und Nächte lang in den Strassen von Trouville unterwegs...